Ask most visitors to Thailand what they loved most about the country and they'll probably say the beaches, the food or the people. For me it's the markets. The best way to stick to our travel budget in Thailand is to never ever EVER leave Tracy alone in a Thai marketplace. I will come back with bags of clothes that we have no room to carry!
On our last visit to Bangkok, the kids and I spent a leisurely Sunday morning in the Chatuchak weekend markets. The kids were in charge of deciding which paths we went down and what we looked at (well at least until Mum had had enough of that!). They made some great discoveries. 
Noah's favourite discovery was stumbling across an artist who had constructed Optimus Prime and Bumblebee from vehicle parts and metal bolts. Standing over 2m tall they were definitely impressive!
Just near the now closed Children's Museum Noah also discovered an entire street of fish shops. There were at least 40 stores all selling bags of brightly coloured fish and turtles. He spent ages investigating them all. He even found several bags where most of the water had leaked out and brought them to the shopkeepers, insisting that they refill them with water before the fish die. They of course did, with a rather bemused look on their faces when they realised he didn't want to buy the fish, just rescue them.
<>
Next to the fish sellers were the fish supply shops filled with tanks, weed and fish food. Both Noah and Hayley found the bags of live fish food, from worms to larvae to to grasshoppers and crickets, to be hilarious.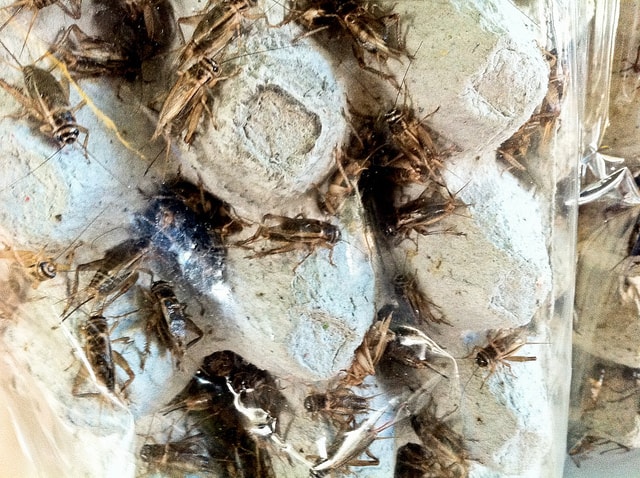 But not nearly as hilarious as discovering fried crickets and grasshoppers for sale a few minutes later!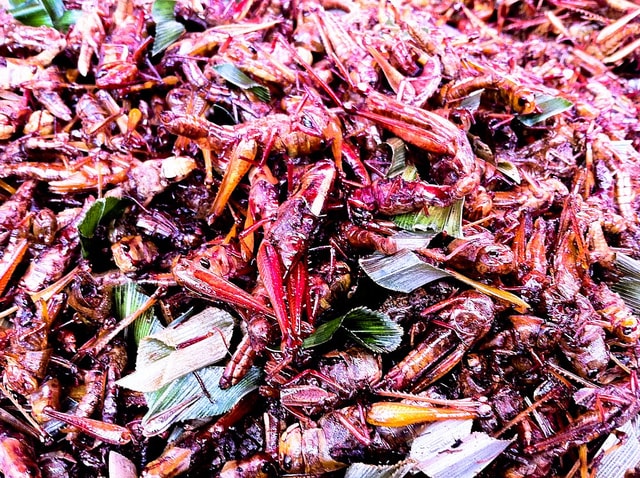 Hayley, if you can't tell from the top photo, fell in love a bubble machine and spent a good ten minutes chasing bubbles up and down the quiet road, giggling hysterically. Her next favourite part of the markets were the quirky bobble dolls. We're still not quite sure if they are the most adorable things we've ever seen or just plain evil looking …
We had a fantastic morning out at the markets.  I was really surprised at what the kids discovered and how much more there was than just funky dresses and handicrafts.
We rounded out our morning with ice creams and juice in the nearby Queens Park before heading off in search of lunch.
About the Chatuchak Markets
The Chatuchak Market run every Saturday and Sunday. They are hugely popular for a good reason: souvineers, funky clothing, household items, handicrafts, paintings, toys and more. Most items we looked at were very reasonably priced.
The markets are one huge labyrinth. We got completely turned around and lost, but that's part of the fun. With it's narrow covered alleyways packed from floor to ceiling with goods and quiet streets lined with retro coffee shops and the oddest assortment of goods you'll ever seen jumbled together, you never quite know what you'll discover around the next corner.
Despite how popular they are they're surprisingly quiet. Even the wider streets are quiet so it's a good place to explore with young children. It is best to go in the mornings when it's cooler though as some of the covered alleyways get really hot later in the day.
The nearby Queens Park has some lovely lakes and walking trails. It's also a nice place to have a picnic and there is a children's playground at the park entrance closest to the markets.
Chatuchak Markets are out of town but they're easily reached by taxi or by train. Mo Chit Skytrain Station is right next door to Queen's Park and a 200m walk will get you to the start of the markets.