Singapore is a big draw for Asia first timer. It is also a family friendly destination. There are things to make your family occupied for days whether it is about culture or sightseeing. Travel to Singapore with kids is a sort of enjoyment if you mark these top Singapore experiences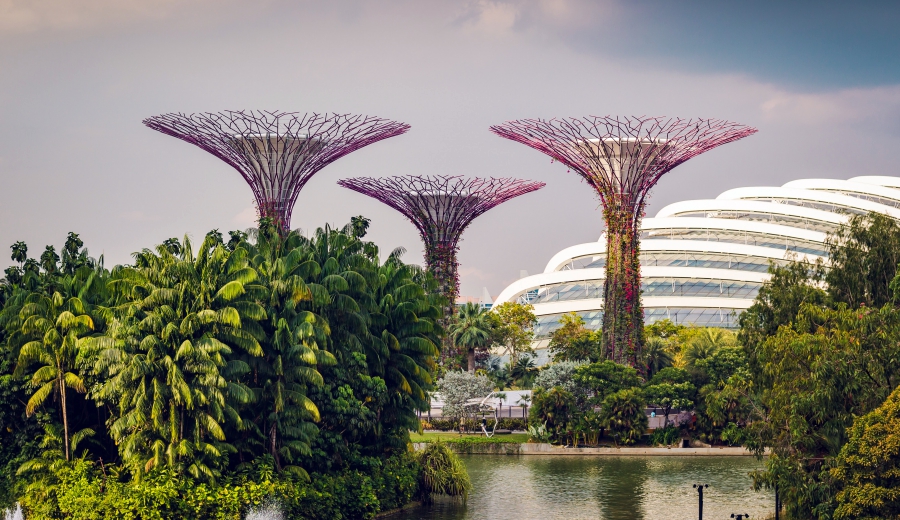 Gardens by the Bay
By appearance this amazing place can impress on the very first sight particularly at night when a spectacle of lights appear.
The destination is more attractive to both the kids and adults because of the famous super tree structures.
These famous Super tree structures offers large seashell shaped greenhouses which recreate chilly mountain climates, hundreds of tree and plants to encounter and an awe inspiring sky walk over the gardens.
Top of the Marina Bay Sands is the best place to see the all size of Gardens by the bay, you can either get to this place via walkways from hotels or take a longer riverside seafront to enter this Park near the two domes.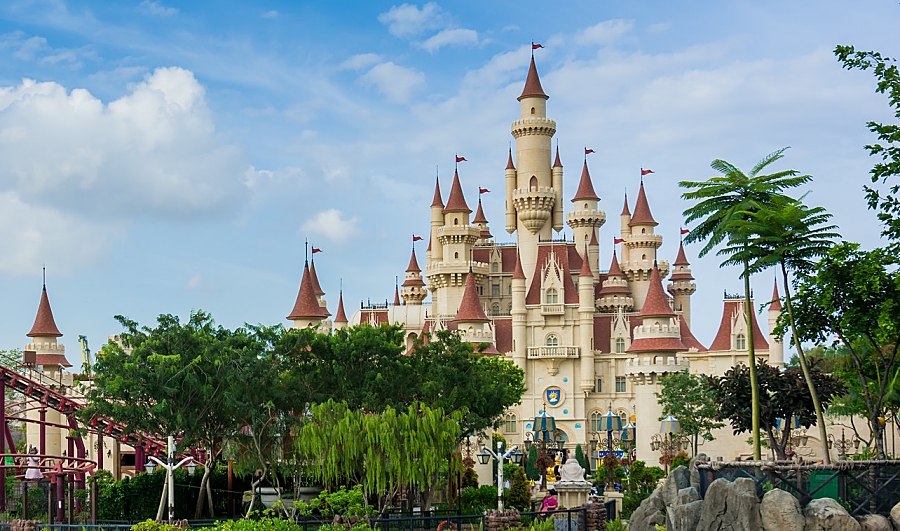 Universal Studios
For those interested in theme park related fun as a family, universal studios in Singapore is the right place to spend some time. This is the latest addition to Singapore's top attractions opened in 2010.
This exciting place comprises of seven themed sections to go and experience the countless rides and shows. Some of the sections include Hollywood, New York, Ancient Egypt, Sci-Fi city and more.
Universal Studios features several kid friendly highlights including Transformers, 3D ride, Mummy rollercoaster, photo shooting with famous movie star like Charlie Chaplin and more.
See Marina Bay by Segway
I recommend this activity for family with teenagers only. It is full of fun but also takes energy. The whole trip showcases the beauty of Singapore in a unique movement.
Kids will learn about the speed, wind and ride in a safe mood. You will not miss Garden of The Bay, the Merlion.
Singapore Discovery Centre
Discover Singapore with Kids needs a source of cultural exploration and the Discovery Centre has something for you. It's described as an art gallery, outdoor play area and science museum suitable for a great half day outing for young kids.
This historical spot is located on the upper Jurong road which is just about a ten minute walk from Joom Koon MRT station.
This place features several packages for visitors to choose which includes a bus tour around the Singapore military institute, short 3D movie and admission to the Centre.
Food Tour Singapore
There is nothing more interesting than teaching kids about foods. Singapore is melting port of many different cuisines. Hence, it offers chances to explore Chinese, Indian foods.
If you fancy a hand on hand experience, take a cooking class. Your kids will love it !
Singapore Night Safari
One of the most exciting attractions rated suitable for a family outing in Singapore is a night safari. This night event to catch a glimpse into the nocturnal animal kingdom is recorded with more than fifty nine exhibits and a thousand animals to impress.
A trip around via walking trails and trams which connect eight geographical regions is a perfect way to encounter this amazing place with your kids.
It's enough to be exposed to several endangered species including Wildebeests, gazelles, giant anteater, the gaur of Burma, one horned rhinoceros and Himalayan griffon vulture.
Wild Wild Wet Singapore
Ranked one of the most popular water parks in the country, Wild Wild Wet boasts several day activities which are rated suitable to impress family members including kids and adults. It's a nice place to cool off with your kids after a long day outing.
While in this amazing place, some of the things to encounter include adrenaline filled slides, gentle flumes, paddling pools and more.
Kidzania Singapore
This is one of Singapore's top highlights to spend some time with your kids. It's one of the fastest growing kids friendly cities in the world or you can call it an indoor theme park combining fun, inspiration, learning sessions for kids.
The place is mainly designed to educate kids through real experience, promoting the development of life skills, learning about different careers, grooming kids with confidence and inspiring them to be great global citizens.
Port of the Lost Wonder
This is another enticing attraction in Singapore suitable for families with young kids to spend a day, there are several things to keep your kids entertained and occupied for a full day just filling the real excitement.
It lies right by the beach featuring several playing areas, climbing frames, themed slides plus plenty of retail shops and restaurants reserved for the adults.
It's a real place to find several games and activities organized on daily basis for kids to feel the real charm.
Legoland Malaysia
Although it's not located in Singapore but rather situated in the Southern city of Malaysia "Johor". Legoland Malaysia is an exciting spot admired by most of families in Singapore.
Due to the fact that it even takes about 1-2 hours for the journey from Singapore to this kid's friendly Park.
The area is divided into seven sections to fit kids of different ages with different interests including laughing children, brick patterned rides, giant Lego men and women, cheery background music and big swatches of color.
While in this park, Lego city is the best fit for young kids featuring several rides which look like Cars, Planes, boats and more.
Singapore Flyer
For those interested in several spectacular views of Singapore, Singapore flyer is the better way to go, it's a must want for kids due to its fun associated. This awe inspiring spot has become more famous since it opened in Singapore.
It's ranked as the World's largest feature of its kind. It's built over a three story terminal building, the flyer is 150 meters in diameter and by height its 165 meters. During motion, this flyer covers 0.21m per second exposing you to several panoramic views of the city.
You can either do it during day or night it's all fun but the most recommended is around dusk when millions of sparkling lights light up.
Art Science Museum
I bet when you travel to Singapore with Kids, you`ll love to bring them to some sort of educational places ! This museum is for you.
Shaped like a bunch of bananas, Art Science Museum is another kid's friendly attraction in Singapore. It's sited on the waterfront in the shadow of Marina Bay Sands exhibiting stunning changing displays to the city.
A great day experience in this Museum is both educational and entertaining, allowing you to differentiate the relationship between art and science.
There are several exhibitions to keep your day with the kids occupied starting from the art facts of the titanic, items from Harry potter film sets, art displays dedicated to Salvador Dali, Andy Warhol and Vincent Van Gogh.