Siem Reap is my favorite spot in Cambodia. It boasts really the own charm that no other places in the country has. Apart from the mesmerizing Angkor Wat, there are stunning sites to experience. You do not need to get the inspiration from Tom Raider movie, simply take a quick look at this postcard, you will quickly be inspired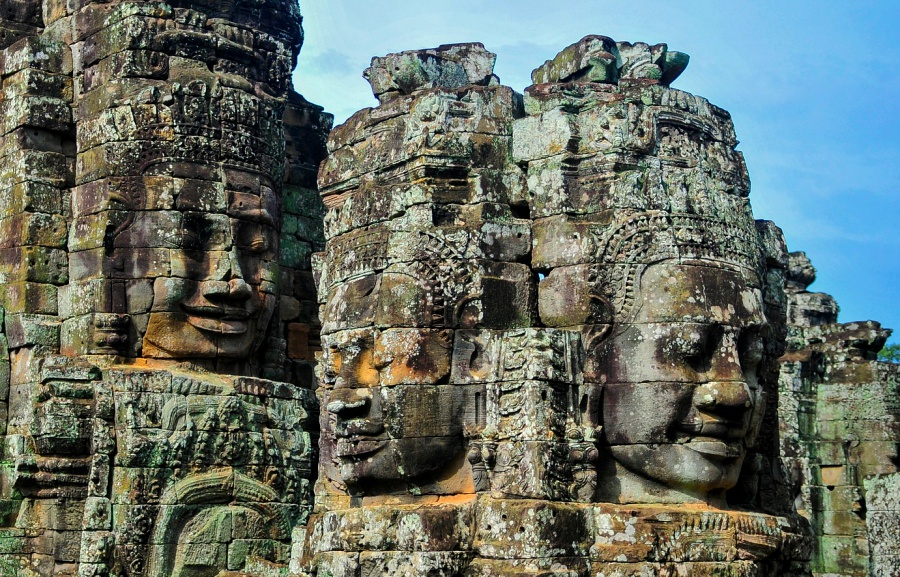 Before I arrived at Siem Reap, I kept 10 days for my Cambodia trip and thinking about 3 days Siem Reap but it was a little short so 4 days was just perfect for me at the end.
Here is my idea of how to arrange 4 days in Siem Reap combining the classic visit with some unique experiences.
Day 01 : Angkor Temples
Sunrise hidden place Siem ReapUndoubtedly, the main reason why people flock into Siem Reap is to admire the Angkor Wat, one of the famous Unesco Heritages sites in the world. The most common way to capture this site is to rise up early, photographing the sunrise.
I was a little luckier as I have a local friend who suggest me to do a different way. I also wake up early to cross the entrance line but not entering Angkor right at first, I visited a secluded lake with light reflection at the other gate instead with a tuk tuk driver.
All the sites we covered this day include :Angkor Thom,Elephant Terrace, Bayon Baphoun,,King Palace area, Phimean Akas,Terrace of leper king In the morning, Angkor Thom is really awe-inspiring and less-visited. There is a feeling like you travel back to the past with the tranquil ambience and sacred temples.
There are small restaurants areas for breakfasts and break with reasonable price.
These are some photos from our first day :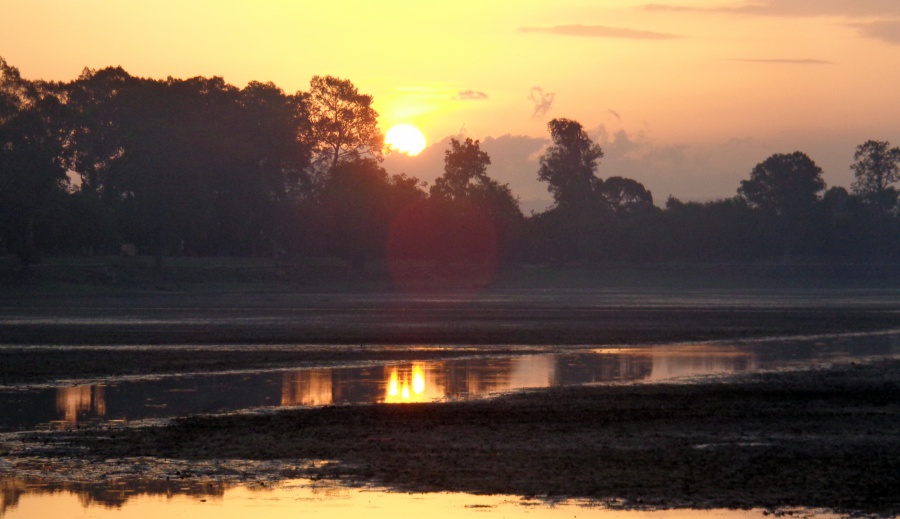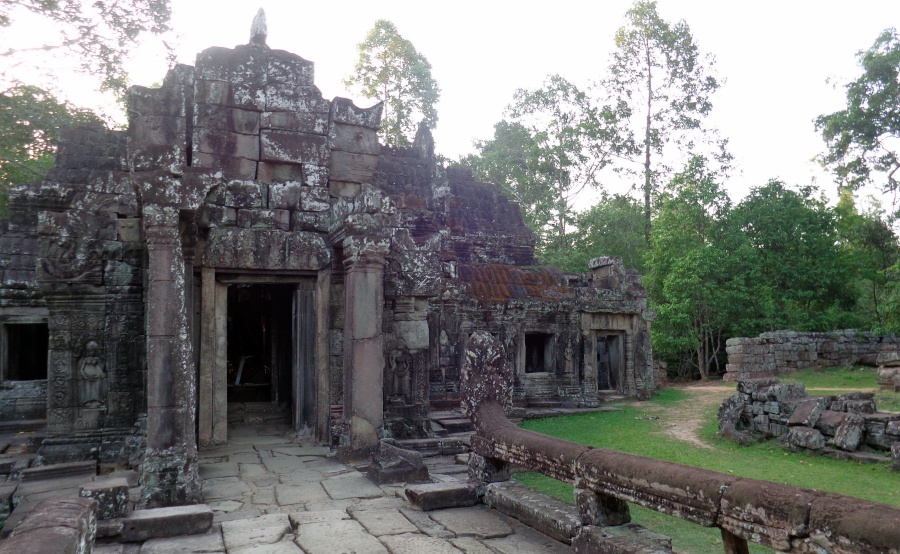 Practical info : I suggest you to buy 2 days pass to see all the highlights of Angkor Complex.  It costs $63. No other fees are needed. Tuk Tuk ride are available right at the entrance and you can slightly negotiate the price.
First dinner: a nice walk to the lively night market of Siem Reap is a good treat after a day outing. Foods varies from touristic stalls to local dishes. To know more about foods in Siem Reap, check my tips for Cambodia foods you should not miss.
First hotel night : Tanei boutique villa, a nice property with pool and smiling staff.
Day 02: Another day in Angkor
The second day in Angkor is at slow pace, no early visit. My sites today cover some impressive monuments like Preah Khan,Neak Pan,Tasom,East Mebon.
The afternoon time was for Banteay Srei,Banteay Samre. They are different and beautiful too.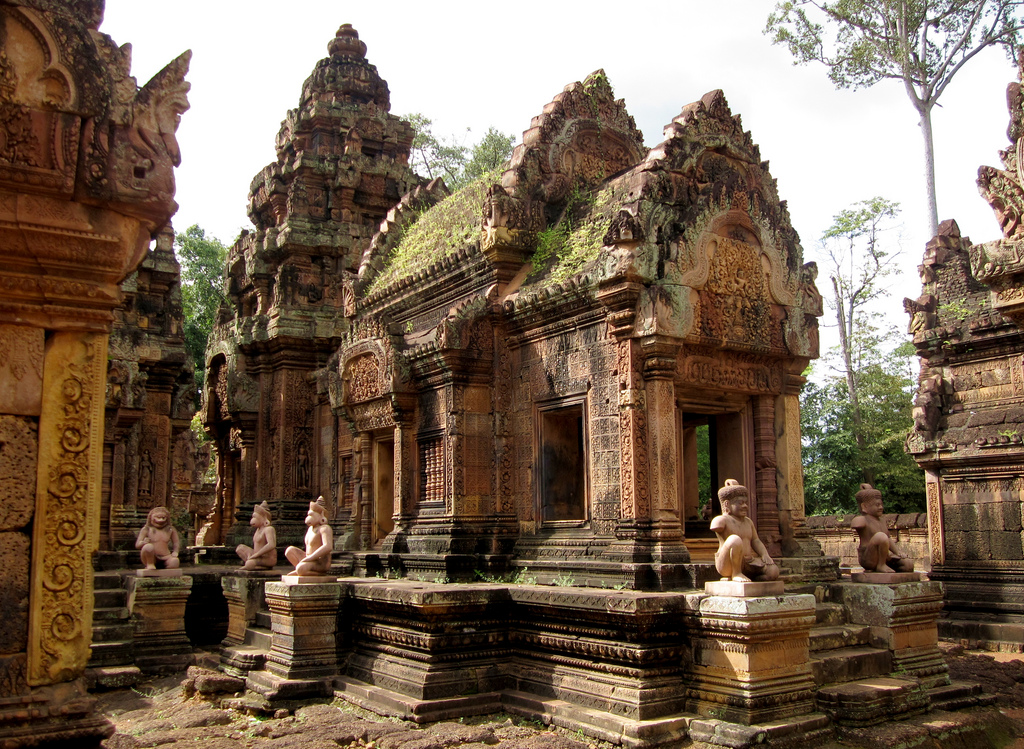 Visiting with a guide book is efficient but I do think a guided tour is much better to get around this magical place. In Siem Reap, there are many guiding services with the price like $25/ day and they seem very nice.